The Social Innovation Academy, promoted by Fondazione Triulza, is active within MIND – Milano Innovation District, to experiment and develop new training and design proposals in all areas of social innovation and sustainable development, a lab-hub enhancing now-how sharing within and outside MIND. The Social Innovation Academy is a space for co-planning and collaboration open to all: Third Sector and Civil Economy organizations, Philanthropic Bodies, Universities and Research Centers, Public Institutions, Finance and Companies to promote collaboration between profit and no proft, public and private, on the themes of  innovation and social impact. 
The Social Innovation Academy was inaugurated on 9 October 2018. Link to the event page.
Partners of the Social Innovation Academy:
In February 2019, Fondazione Triulza promoted the creation of a Strategic Scientific Committee of the Social Innovation Academy to develop shared social innovation strategies and practices in the MIND site with an international gaze and a multi-sectoral approach: economic, technological and social. Chaired by Professor Mario Calderini (Polytechnic of Milan / Tiresia), the Committee works together with Universities, Civil Society, Public Institutions, Companies and all the stakeholders of the MIND project.
Participants: University of Milan (Marina Carini), Cattolica University (Ivana Pais), Bocconi University (Giorgio Fiorentini), University of Bologna (Maurizio Sobrero), University of Turin (Francesco Quatraro), Politecnico of Turin (Giuseppe Scellato), AREXPO (Giovanni Azzone), AVIS Lombardia (Sonia Marantelli), CDO Milano (Fabio Fraticelli), CESVIP Lombardia (Elena Danese), Stripes Social Cooperative (Igor Guida), ENAIP Lombardia (Alessandro Tarpini), CGM Group (Pino Bruno), San Donato Hospital Group (Elena Bottinelli), Human Foundation (Raffaella De Felice), Human Technopole (Marco Simoni), Intesa Sanpaolo, IRECOOP Lombardia (Giuseppe Guerini), Lendlease (Andrea Ruckstuhl),  Federico Mento and Francesco Gaglianese.
A multi-sector partnership that was able to realize a rich program of activities with common objectives and targets. In the Social Innovation Academy of MIND came into being an international research center on educational robotics, a hub for financial education, a training center on talent development and a hub for innovation and impact management in social enterprise .
Some themes and areas of activity:
technology transfer and innovation in the third sector and in the civil economy;
the development of talent, emotions and potential;
responsible finance;
social tech companies
educational robotics and digital technologies;
training on social impact and European programs;
European and international planning in the social field;
promotion of innovative volunteering.
The goal of Fondazione Triulza and its partners is to make the Social Innovation Academy a ground for social innovation projects able to create economic and social value, an inclusive center for scientific dissemination, a bridge with Europe, a place of excellence in the Third Sector.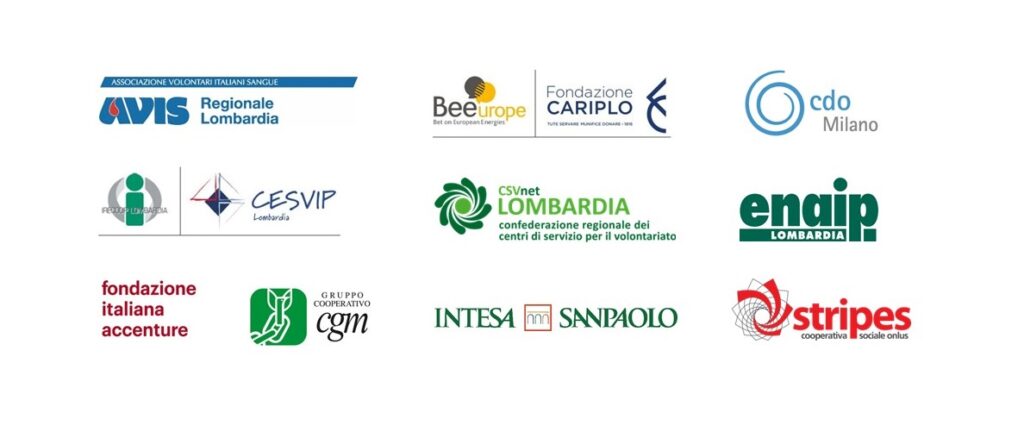 The Global Goals – the 17 Sustainable Development Goals of the United Nations – are the reference framework for the activities and cultural program of the Social Innovation Academy. Promoters and partners of the Academy share the desire to make MIND a place of excellence in the theme of social innovation, building alliances and initiatives that push for more prosperous, equitable and sustainable societies.
The Social Innovation Academy was born in the renovated spaces of the former Cascina Triulza barn, the structure that hosted the Civil Society Pavilion at Expo Milano 2015 and which is now home to the Social Hub of MIND Milano Innovation District. Cascina Triulza hosts the promotion center for the development project of the area owned by Arexpo, some services (restaurant, event location, workshops for children …), the Social Innovation Academy.
The Academy and the other spaces of Cascina Triulza (the auditorium and the courtyard) are also available to host public and private events and initiatives organized by non-profit organizations, companies, institutions. Visit the dedicated page.
For information on possible partnerships and on the use of the Social Innovation Academy of Fondazione Triulza: marketing@fondazionetriulza.org, phone 02. 39297777